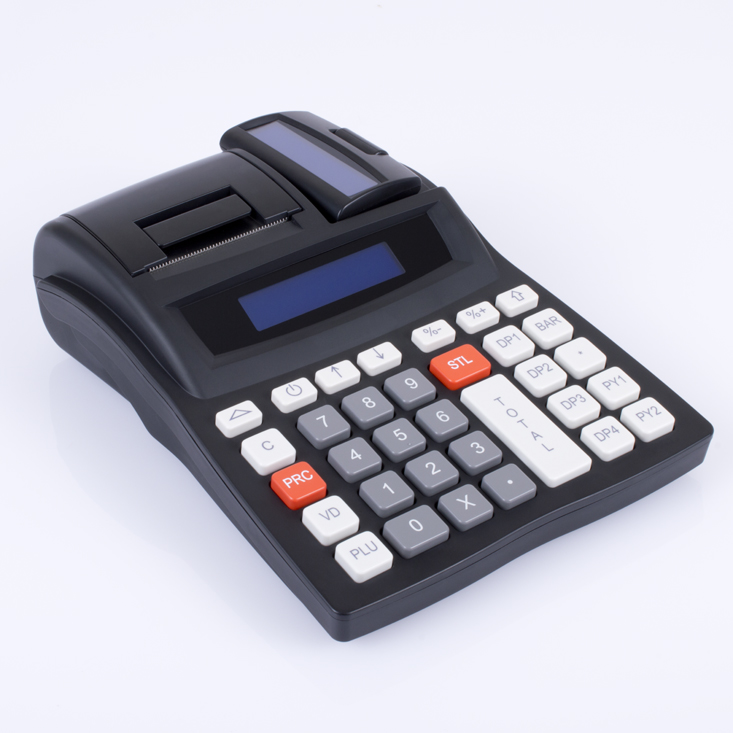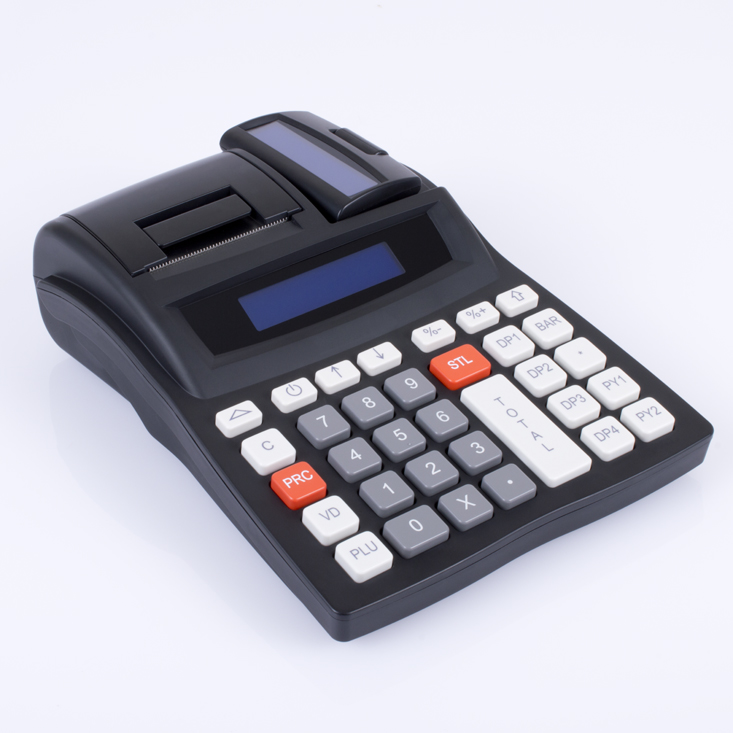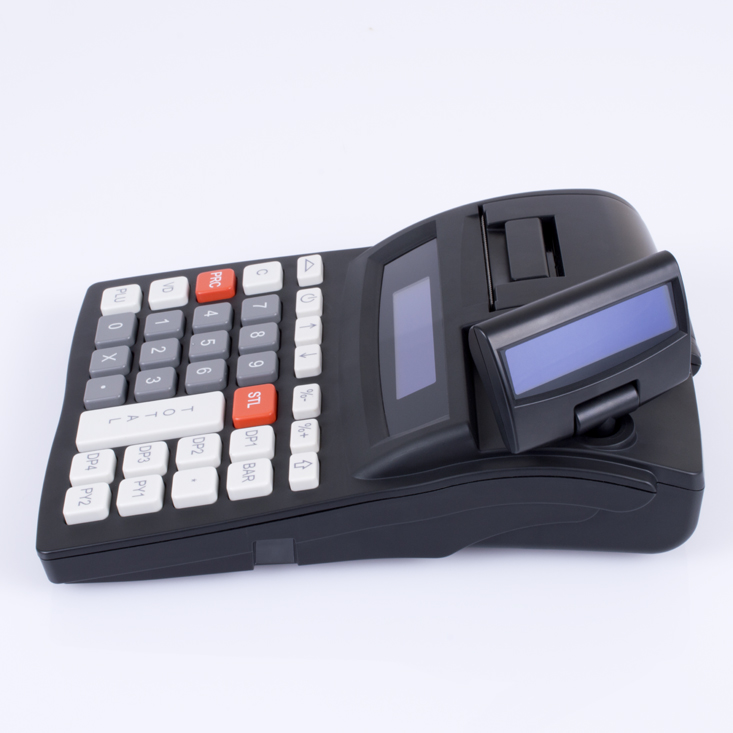 Related Documents
Currently there are no documents for this device.
Related Downloads
Currently there are no drivers for this device.
Printer Mechanism
Direct line thermal printer

Max Printing Speed
12 lines per sec

Paper Width
57 mm (42 characters per line)

Paper Thickness
60 to 72 μm

Paper Loading
Easy paper loading

Operator Display
Graphic LCD, 2 lines x 16 characters (98 x 16 px)

Customer Display
Graphic LCD, 2 lines x 16 characters (98 x 16 px)

Keyboard and Buttons
33 keys

Fiscal Memory
Non-volatile, 1850 reports

Journal
Electronic Journal

Printable Logo
384 x 96 to 384 x 336 dots (8 dot step)

Payment Types
Cash, check, card, credit (programmable)

Cash with alternative currency

Barcode Types
EAN 13, EAN 8, UPC

Printed by electronic scales

Max Number of Sales per Receipt
Over 120

Connectivity
1 x Drawer 2 x RS 232

Power Supply
AC 110 to 240 V, 50 to 60 Hz, DC 9 V, 1 A

Battery
Rechargeable Li-Ion battery 7.4 V, 2000 mAh

Dimensions W x D x H
160 x 226 x 97 mm

DP-150 is the newest model in the series desktop cash registers. Extremely compact, with integrated customer display, comfortable keyboard with large keys, the model is suitable for use in various places.