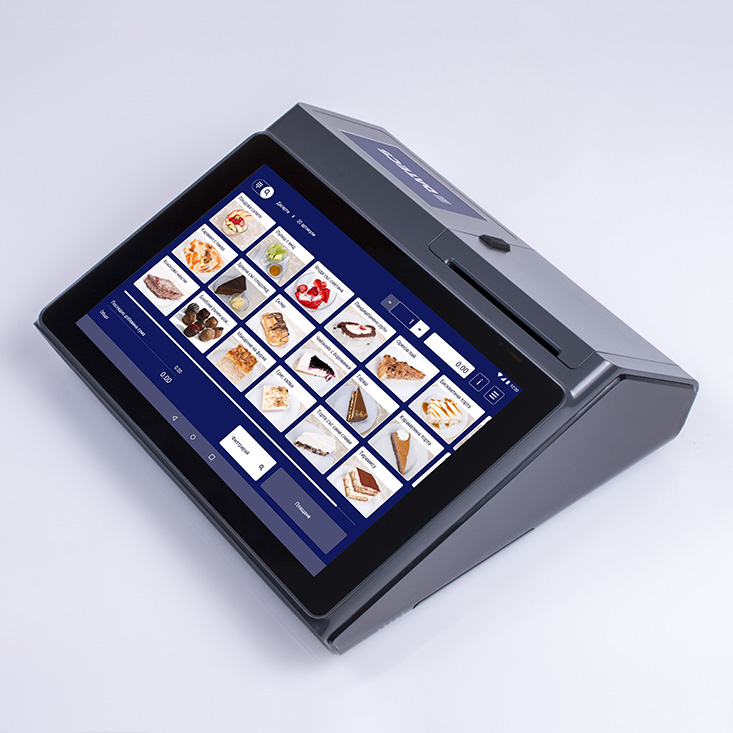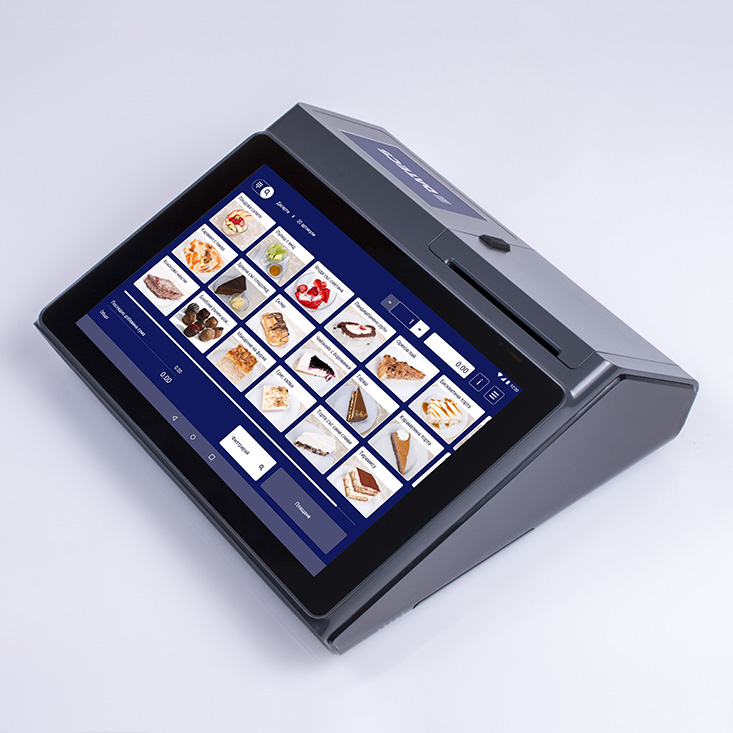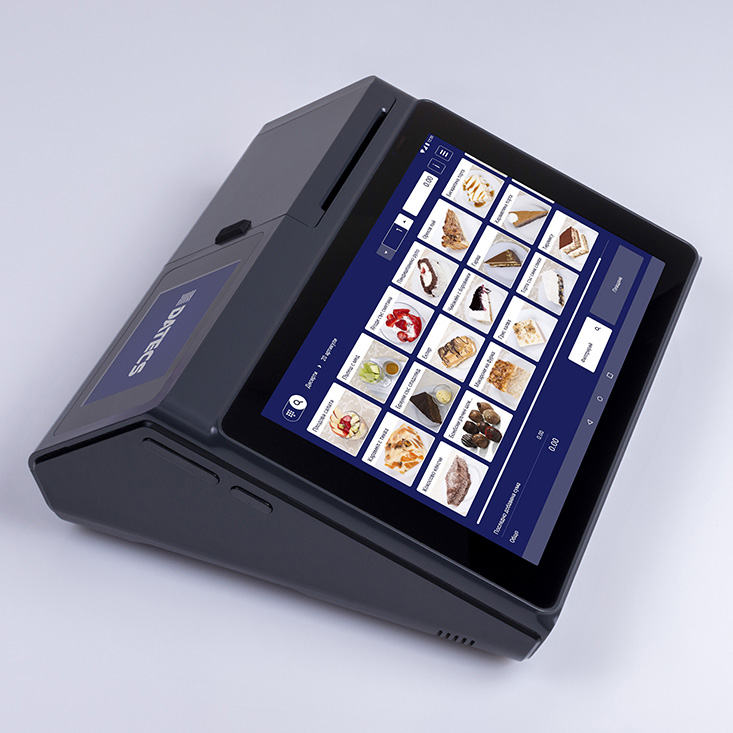 Related Documents
Currently there are no documents for this device.
Related Downloads
Currently there are no drivers for this device.
Memory
1 GB RAM, 8 GB Flash (optional)

2 GB RAM, 16 GB Flash (optional)

32 GB Micro SD max extended storage

Operating System
Android 11

Buttons
On/Off button, 2 volume buttons

Display
10-inch 800 x 1280 px

Customer Display
4-inch 320 x 480 px

Item Name Length
72 characters

Tax Groups
VAT, up to 8 groups

Fiscal Memory
non-valatile

Fiscal Journal
SD card, up to 32 GB

Payment Types
Cash, Cash back, Voucher, Credit, Card, Other

Printing Mechanism
Direct line thermal printer with auto cutter

Printing Resolution
203 x 203 dpi (8 x 8 dpmm)

Printing Width
72 mm, 48 characters per line

Printing Speed
12 lines per second

Printable Logo
576 x 384 dots

Printable Barcode Types
EAN-8, EAN-13, Coda 128, ITF (Interleaved 2 of 5), QR Code, PDF417

Paper Width
80 mm (3-inch paper)

Connectors
USB Type-C port, 4 x USB Type-A ports, RJ45, LAN, DRW

Wireless
IEEE 802.11 a/b/g/n/ac, 2.4 GHz and 5 GHz

Power Supply
Power adapter DC 12 V, 4 A, 100 - 240 V, 50-60 Hz

Battery
Rechargeable Li-Ion Battery 7.4 V, 2600 mAh

Dimension W x D x H
269 x 249 x 106 mm

Operational Temperature
0 °C to 40 °C / 10 to 90% RH

Storage Temperature
-20 °C to 70 °C / 10 to 90% RH

BlueCash-500 is an Android based POS. With its 11" LCD display, 3" high speed printer with auto cutter and all necessary communication options it is an ideal solution for all types of retailers. Any of Datecs' payment terminals can be added to BlueCash-500 for accepting all types of payment cards.